Postgraduate Student Engagement Resources
Postgraduate Student Engagement in Decision-Making: Fostering Connected Learning Communities (2021)
This report is the result of a project led by NStEP Student Associate Intern, Naomi Algeo, which aimed to identify areas of good practice, challenges and enablers to postgraduate student engagement.  Click here to learn more about the project.  
The Student Learning Experience (SLE) for Postgraduate Taught Courses/Programmes (2020)
The Student Learning Experience (SLE) is a valueable tool that can be used by students and staff to collect, evaluate, and communicate feedback on postgraduate taught courses and programmes. The SLE was developed in partnership with Student Partnerships in Quality Scotland (sparqs), and was revised by NStEP for the Irish higher education landscape in 2020.
The partners of the National Student Engagement Programme (NStEP) are seeking applications for two exciting new Student Associate Internships. These are part-time paid positions available for a fixed-term period of 6 months, commencing in November 2021.The National...
About the Project   In August 2020, Naomi Algeo joined the NStEP team as a Student Associate to lead on a project in postgraduate student engagement in decision-making. NStEP currently offers some training to postgraduate taught students, but recognised that student...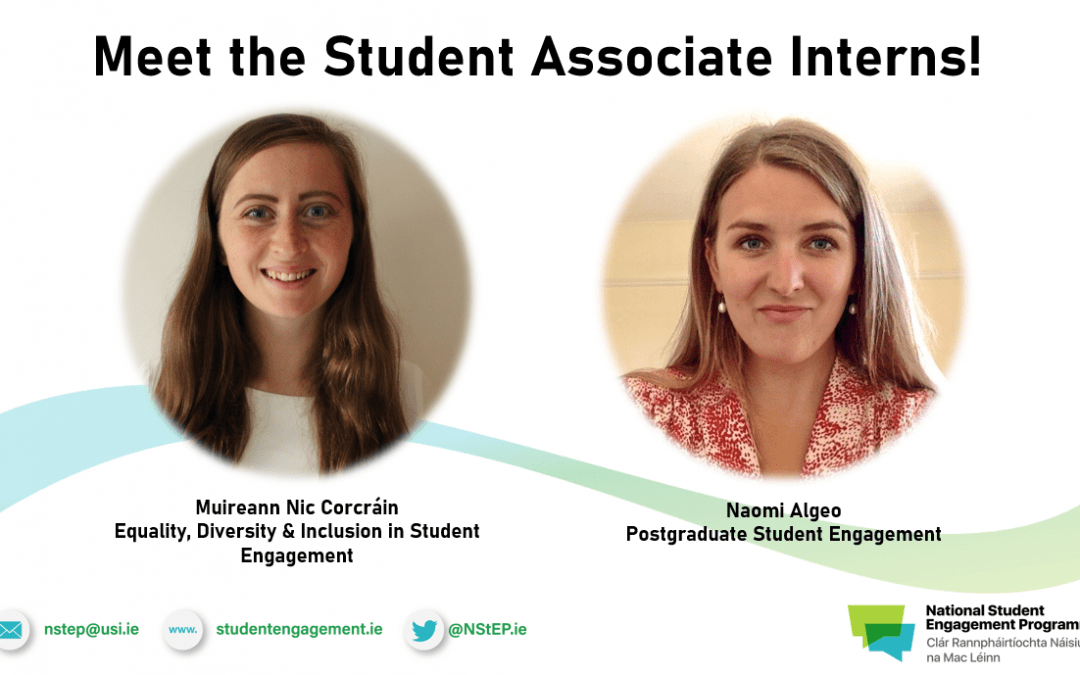 Two exciting new projects at NStEP will be led by our new Student Associate Interns, Naomi Algeo and Muireann Nic Corcráin. Find out more!