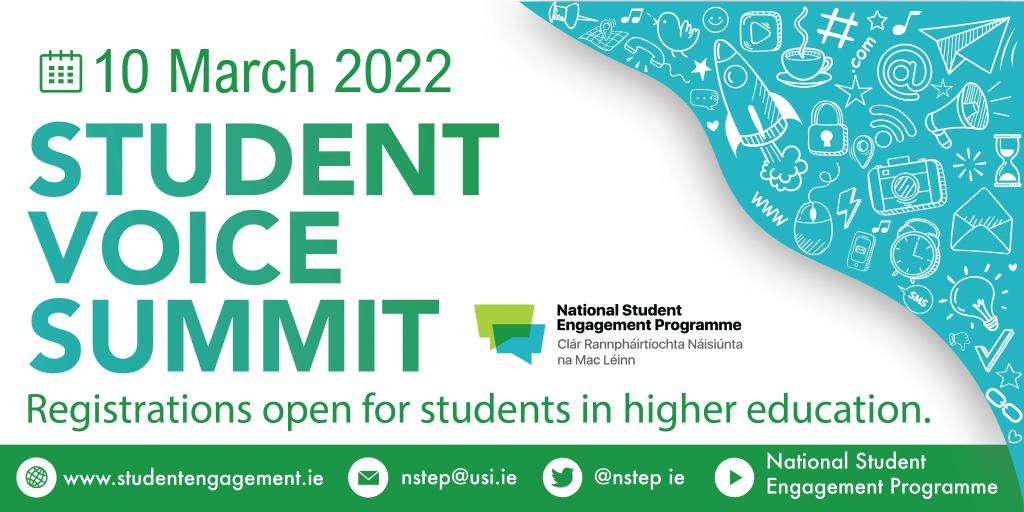 The National Student Engagement Programme (NStEP) is pleased to announce the second annual Student Voice Summit. This event is aimed at students who take on representative or advocacy roles, who are interested in student engagement issues, or who work with staff or other students to improve the higher education experience.
NStEP seeks to support students to become active partners with staff in the learning community. Students all across Irish higher education work hard every day to represent the voices of their classmates, find solutions to issues, and bring fresh ideas to the table.  This year's Student Voice Summit will explore the areas of inclusion and equity in student engagement practices, and student-staff partnerships.
When? 2:00pm – 3:00pm, Thursday 10 March 2022
Where? This event will be hosted online.
Why? To strengthen the role of students in decision-making across higher education.
Who? Check out our speaker biographies below!
Please note that this is an event for current students in higher education. 
Class Reps who are working toward an NStEP Student Engagement Recognition Award can use attendance at this event to gain a milestone award digital badge by completing a short reflection.  Details will be provided at the event.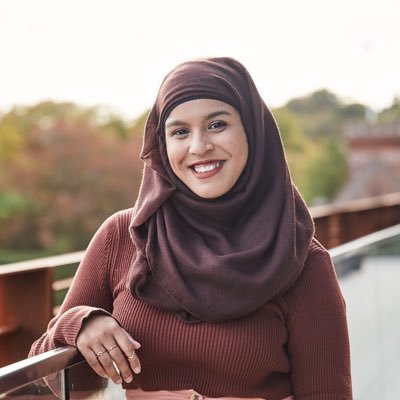 Building inclusivity and equity into our partnership practices
Maisha Islam – University of Winchester, United Kingdom
Maisha Islam is the Student Engagement Research and Projects Co-ordinator at the University of Winchester, whilst also studying for a professional doctorate in Education. Maisha's main research interests lie in the area of Black, Asian and minority ethnic student experience, and Muslim student sense of belonging/student voice in Higher Education, where she presents, writes and has published on these topics. Maisha is heavily invested in the area of race and religious equality in Higher Education.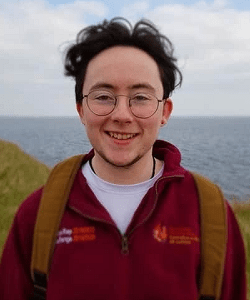 Lessons learned and how to have your voice heard as a student partner in Research
Cameron Keighron – National Universtiy of Ireland, Galway
Cameron has been widely involved in student engagement across the NUI Galway Campus. They have been a class representative at both undergraduate and postgraduate level, a part-time officer with the responsibility for taught postgraduate students and was the Vice President/Education Officer in NUI Galway Students' Union. Cameron is passionate about empowering students to have their voice heard and building meaningful student-staff partnerships in third level institutions across the island of Ireland. Cameron is currently studying for a PhD in physiology and is an NStEP Student Trainer.