Just before the pandemic forced campuses across the country to shut down, NStEP began work to redevelop, revise and reimagine the 2016 'conceptual framework' and 10 Principles of Student Engagement in Decision-Making. Since March 2020 this work has been an integral part of our efforts to ensure that students and staff could work to enhance student engagement and develop a culture of partnership, underpinned by a shared national vision of what student engagement means and how it can be achieved. Ahead of the 'Empowerment and Partnership in Student Engagement' conference (organised in conjunction with StudentSurvey.ie and Quality & Qualifications Ireland), we are delighted to publish a discussion paper that sets out a draft of that new vision. Find out more below about how we revised the 2016 framework, the exciting new approach developed by a national Project Team made up of students and staff, and our plans for consultation in the months ahead.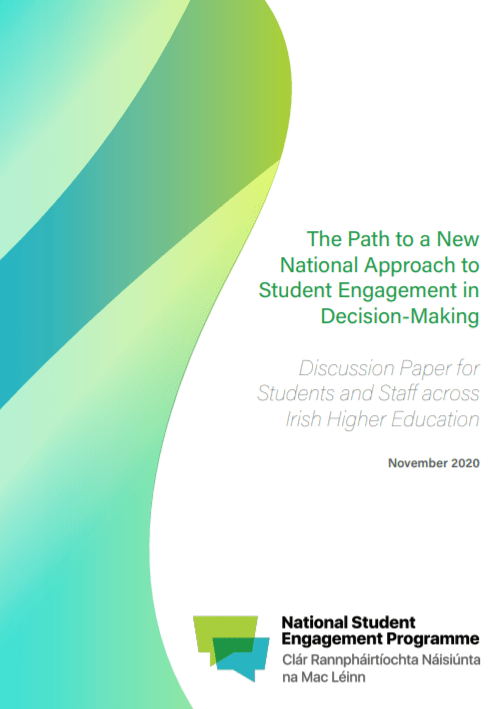 The key changes that the NStEP Project Team for revising the framework have proposed are:
A new set of short definition statements for student voice, student engagement and student partnership.
A revised set of drivers of student engagement – four in total – and crucially the inclusion of 'students as partners' as a driver, rather than a principle.
A revised set of domains of student engagement – four in total – and the accompanying statements on how these domains relate to student engagement.
A revised set of principles of student engagement – five in total, down from ten – based on feedback and ideas we have received from students and staff since March 2020.
The Project Team has also decided that it is crucial to add the enablers of student engagement, so that the framework can be used practically by staff and students.
The new discussion paper outlines key revisions to the 'conceptual framework' for student engagement in decision-making. NStEP has been tasked with maintaining, and now revisiting, this crucial framework for enhancing student engagement throughout higher education governance, teaching and learning, quality assurance, and student representation.
NStEP, supported by a project team of students and staff, has been busy exploring a new version of the framework during 2020. It was decided to revise the framework after feedback during our 2019 strategy consultation that informed us that the current framework is often difficult to apply to the day-to-day experiences of both staff and students. Student engagement practices and approaches have evolved and changed over time, and with it, the framework must evolve to reflect those changes.
The discussion paper and the proposed changes to the framework are just a precursor to the full publication of a new framework in March 2021. In the meantime, NStEP now invites staff and students, institutions and students' unions, and representative organisations across higher education to take part in a new 'Student Engagement Chat' consultative dialogue.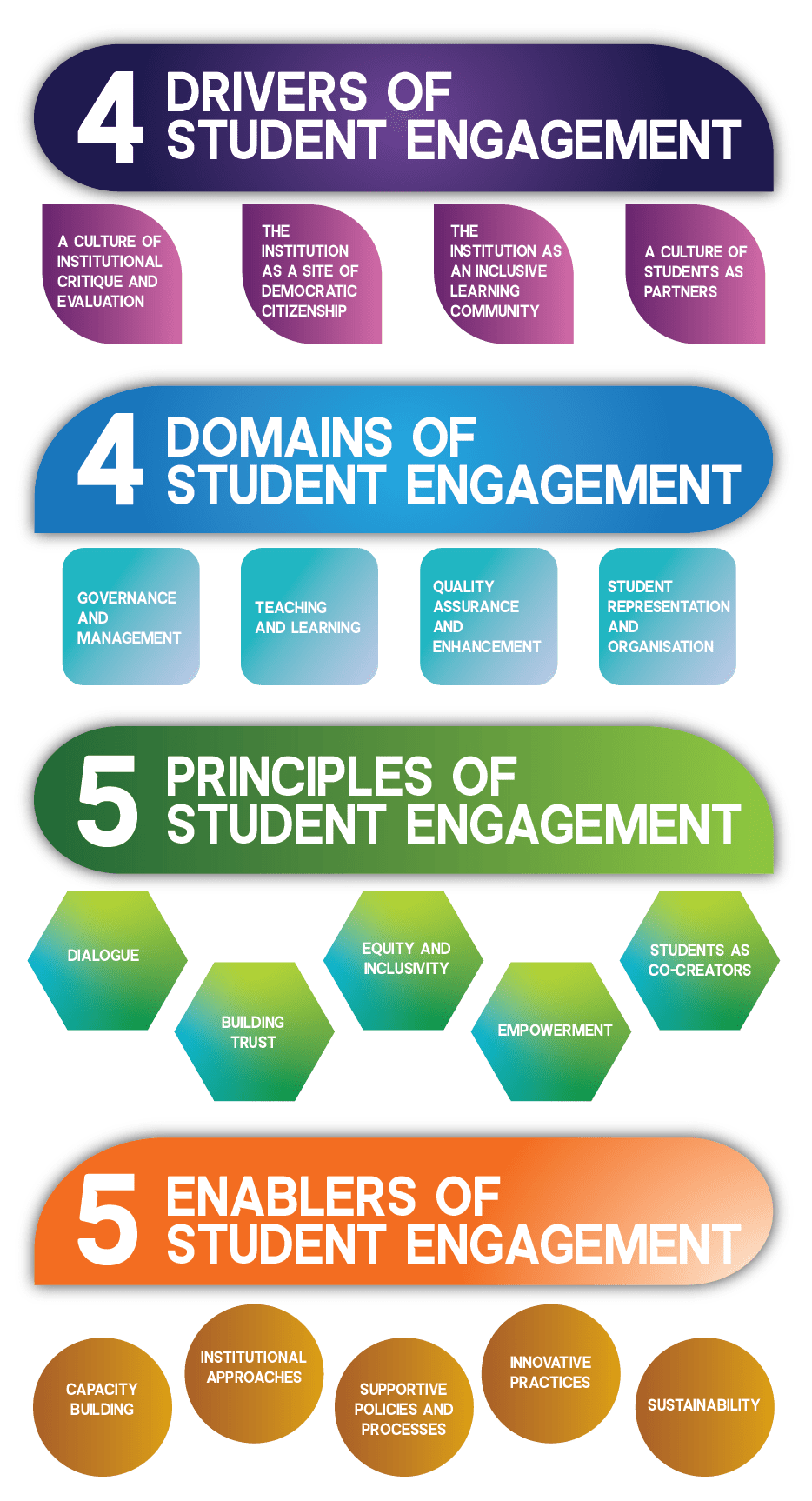 What's next?
NStEP will be announcing a series of opportunities to discuss the proposed new framework in the new year. We will also be in touch with institutions and students' unions to organise short collaborative workshops. The aim of these workshops is to be both informative for our final publication of the framework, as well as supportive to institutional strategic aims and capacity building. We hope that the dialogue we have with the sector will be a mutually beneficial process at a time when student engagement has perhaps never been a more critical part of the success of Irish higher education.
To propose a short workshop in your institution, get in contact with Oisín at nstep@usi.ie
 Questionnaire for Consultation Responses
We are also accepting formal written responses to the paper through a short questionnaire. These responses can be submitted up until Monday 1st March 2021.
Students and staff are very welcome to submit individual responses. Organisations, students' unions or institutions may wish to submit an overall response. NStEP recognises how busy students and staff are as a result of the pandemic, so the form below has been kept as short as possible. If you feel you won't have time to submit a formal response and would like to avail of an opportunity that would include a wider group of students and staff from your institution, please do get in contact to arrange a short collaborative workshop instead.
The form for submitting a written submission is here.