Resources:
Steps to Partnership
A Framework for Authentic Student Engagement in Decision-Making
Steps to Partnership
A Framework for Authentic Student Engagement in Decision-Making
(May, 2021)
The Path to a New National Approach to Student Engagement in Decision-Making
(November, 2020)
This discussion paper is part of NStEP's ongoing collaboration across the Irish higher education sector to develop a new Framework for Student Engagement in Decision-Making.
Student Engagement Chat Report
(June, 2020)
In June 2020, as part of the review of the current student engagement framework (HEA, 2016), NStEP ran our '
Student Engagement Chat
' campaign in partnership with 
OpinionX
. This collaborative initiative allowed students and staff across the sector to inform our work through a discursive and dialogic survey tool.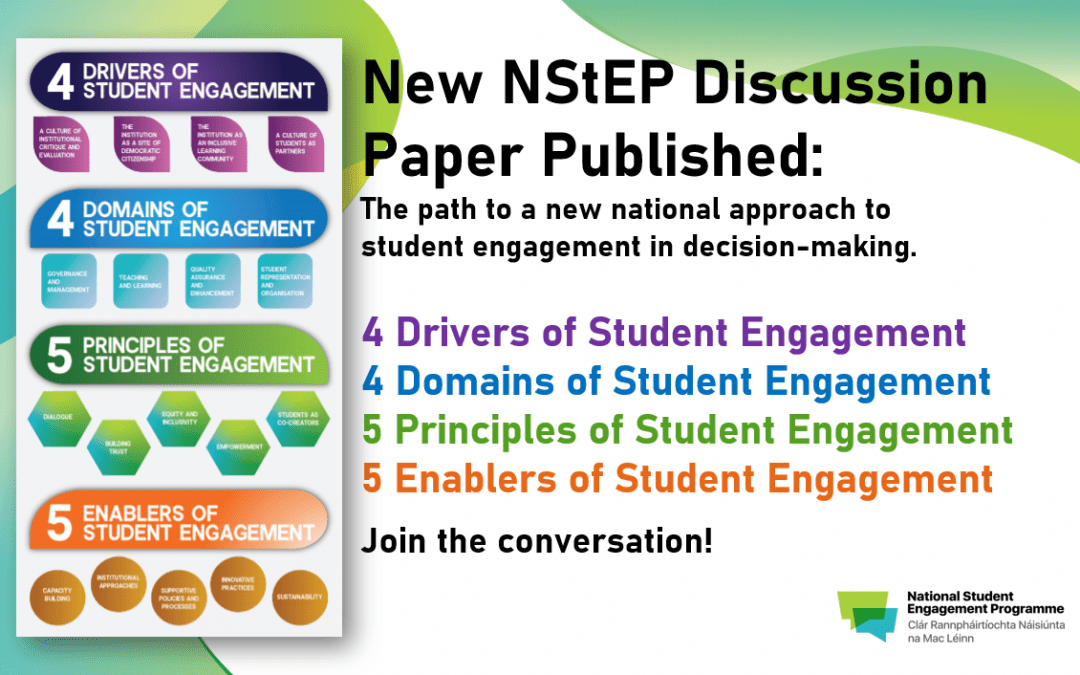 NStEP is delighted to publish a discussion paper that outlines an exciting new approach to enhancing student engagement in decision-making in Irish higher education. Students and staff across the sector are invited to work with us to refine this new approach.