As the National Student Engagement Programme (NStEP) prepares to deliver training to class representatives for a fifth year, a new national report indicates overwhelmingly positive feedback from previous participants. The report on the flagship NStEP Student Training Programme indicates that at least 2742 class reps have been trained since 2016, with over 2300 providing feedback – a response rate of 83.6% over 4 years. The feedback received has informed a hugely enhanced student training offering, while sectoral consultation has helped inspire some exciting new plans from NStEP!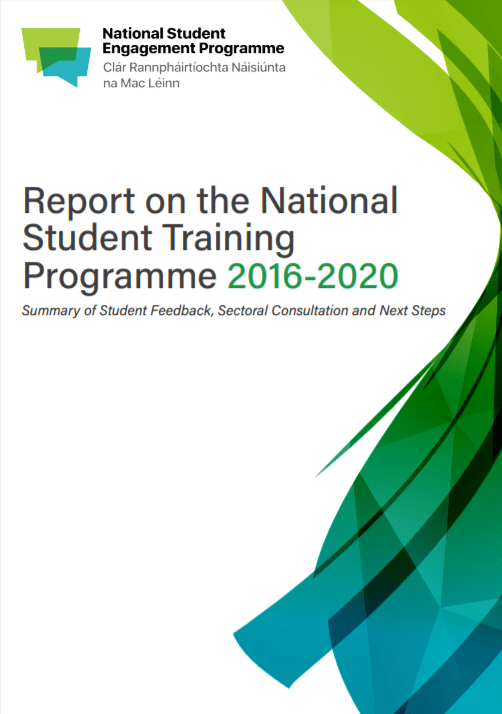 NStEP has opened bookings for Student Training 2020/2021 – but this year the training programme and the support offered to class representatives across the country is changing. While the training NStEP has provided has received extremely positive and consistent feedback, it was clear that there was significant appetite for a more ambitious training programme going forward.
Analysing the 2300+ feedback forms received from class reps from 2016-2020, 97% would recommend the training and reps consistently scored their understanding of their role within higher education at 4.8 out of 5 after they had completed training. A key strength of NStEP training is that it is peer-led, with a team of Student Trainers who deliver the training and can provide firsthand experience to the class reps they meet. In total, 95% of class reps scored the Student Trainers as either 'very good' or 'outstanding', while 94% felt comfortable and able to participate in NStEP training.
Feedback on content was strong, but a number of key considerations arose, including the need to deepen rep understanding after training and to provide further resources.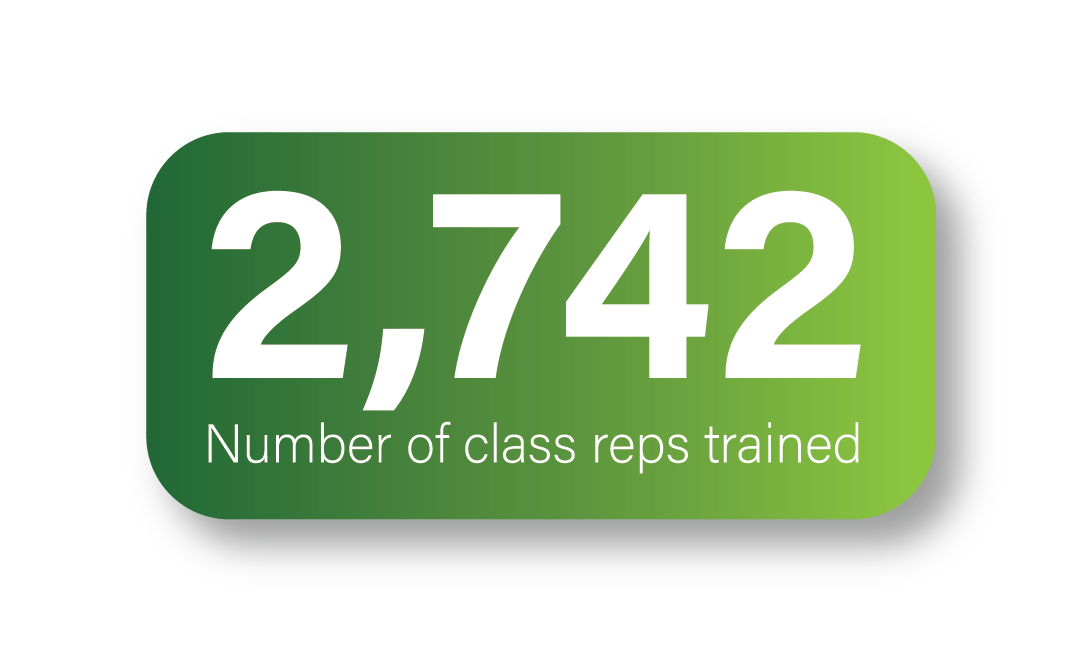 Next Steps for Student Training
After analysis of class rep feedback and a sector-wide consultation with institutional staff and students' union officers, the report indicates five key areas for expansion and enhancement of the training programme. These five areas are:
Making the training more accessible to all student representatives
Enhancing training content, materials, and delivery
Supporting and engaging reps throughout the academic year
Recognition for reps who complete training
The need for additional training beyond the introductory level
These five areas for enhancement will inform NStEP's strategic objective of 'developing the leadership capabilities of students in Irish higher education', supporting them to play an engaged and collaborative role in the teaching and learning environment, in quality assurance processes, and across institutional decision-making.
Today, 20th August 2020, NStEP will officially launch it's new training programme and announce further plans to meet these five key areas for class rep development and support across it's training programme.