The partners of the National Student Engagement Programme (NStEP) are seeking expressions of interest from students and staff in Irish higher education to join our National Advisory Group for Student Engagement. Members of the group will play a crucial part in developing and implementing a new national strategy for enhancing student engagement in decision-making and promoting a culture of partnership between students, staff, and their institutions.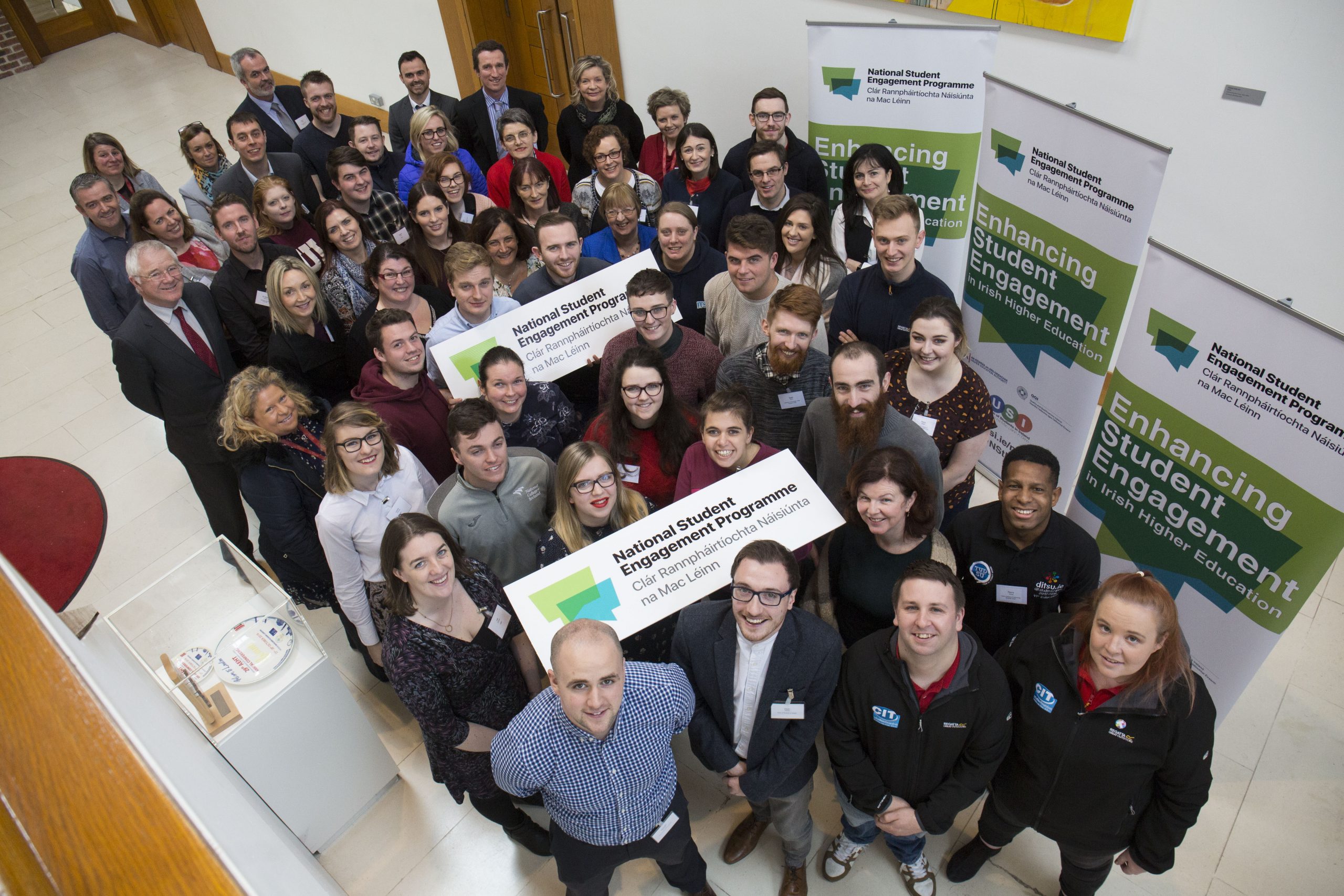 The Role
Student and staff members of the National Advisory Group for Student Engagement will support and advise on the development of the National Student Engagement Programme (NStEP) for a term commencing in Autumn 2021 until June 2023. Members will attend at least 4 meetings per academic year, reading papers and reports in advance. Every member will be a valued and integral part of progressing the aims of the programme, bringing considered and important experience from their time as a student and/or staff member in Irish higher education. As NStEP's current strategy comes to an end, members of the group will have an important role to play in the development of new national strategic objectives for student engagement in decision-making and the creation of cultures of partnership between students, staff, and their institutions.
Essential skills include excellent communication skills, attention to detail, and most importantly, a strong enthusiasm for the programme.
From time-to-time members will be invited to participate in events and projects related to the programme. These opportunities are optional.
The Steering Committee will consider a breadth of skills and experiences from across all activities within higher education. Please consider the below list, particularly the essential criteria.
About You
You should have good communication skills, an interest in researching and developing student-led projects, as well as strong organisational skills.  You should be able to demonstrate an interest in how the national-level activities of the Irish higher education sector work and in the role of students in governance and management, quality assurance and enhancement, teaching and learning, and student representation.
Essential Criteria

Experience of participating in activity that demonstrates active and authentic student engagement in decision-making.
Understanding of higher education decision-making processes and the potential for student participation.
Demonstrable motivation for improving mechanisms for student voice, engagement, and partnership across Irish higher education at all levels.
Awareness of current themes and relevant issues in approaches to creating student-staff partnerships.
Additional Information on Candidate Selection
To ensure a range of interests, skills, and experiences across the group membership, the Steering Committee will appoint student and staff candidates, taking into consideration:
Institution attended/employed by
Institution-type
Geographic spread
Commitment to improving equality, diversity, and inclusion in higher education
Experience based on level/mode of study (e.g. first year undergraduate, masters, postgraduate research, part-time or full-time etc.)
Diversity across disciplines and subjects
Specific topic experiences, e.g., student transitions, academic representation, pedagogy, peer support, learning enhancement, high-level governance, etc. (this is a non-exhaustive list)
Relevant previous committee or project membership/contributions
The Steering Committee will only consider your written expression of interest when selecting the successful applicants. There are no interviews for these positions.
Student members will be remunerated for their time on the committee on a per hour basis, with all reasonable expenses reimbursed. Staff members who join the group are expected to have expenses covered by their institutions or organisations.
NStEP is committed to equality and inclusion throughout our work. We welcome applications from across the diverse higher education community.
Closing date for expressions of interest: 6pm, Monday 18th October 2021
Successful applicants will be notified by the end of October. The first meeting of the National Advisory Group will be held in late November or early December.
Applicants must be a current student or staff member in Irish higher education. Please note that applications are welcome from students and staff from institutions that are not participating in the National Student Engagement Programme currently. Furthermore, students who are not members of USI are also welcome to apply.
About NStEP
NStEP aims to strengthen student engagement in decision-making across Irish higher education, supported by the Steps to Partnership framework for authentic student engagement in decision-making. The Programme seeks to champion a strong culture of partnership between students and staff through practice-based projects, training and capacity building, as well as informing policy developments.
NStEP has three strategic priorities for 2019 – 2021, which are:
Strengthening the value of student engagement nationally
Developing the leadership capabilities of students in Irish higher education
Supporting staff and students across the sector to foster a culture of partnership
Student engagement is underpinned by the idea that students are partners and co-creators within a learning community, and NStEP aims to actively embed these principles within higher education. Involvement in NStEP requires a partnership between HEI staff and student representatives, with HEI leadership and Students' Union leadership signing partnership agreements to participate.