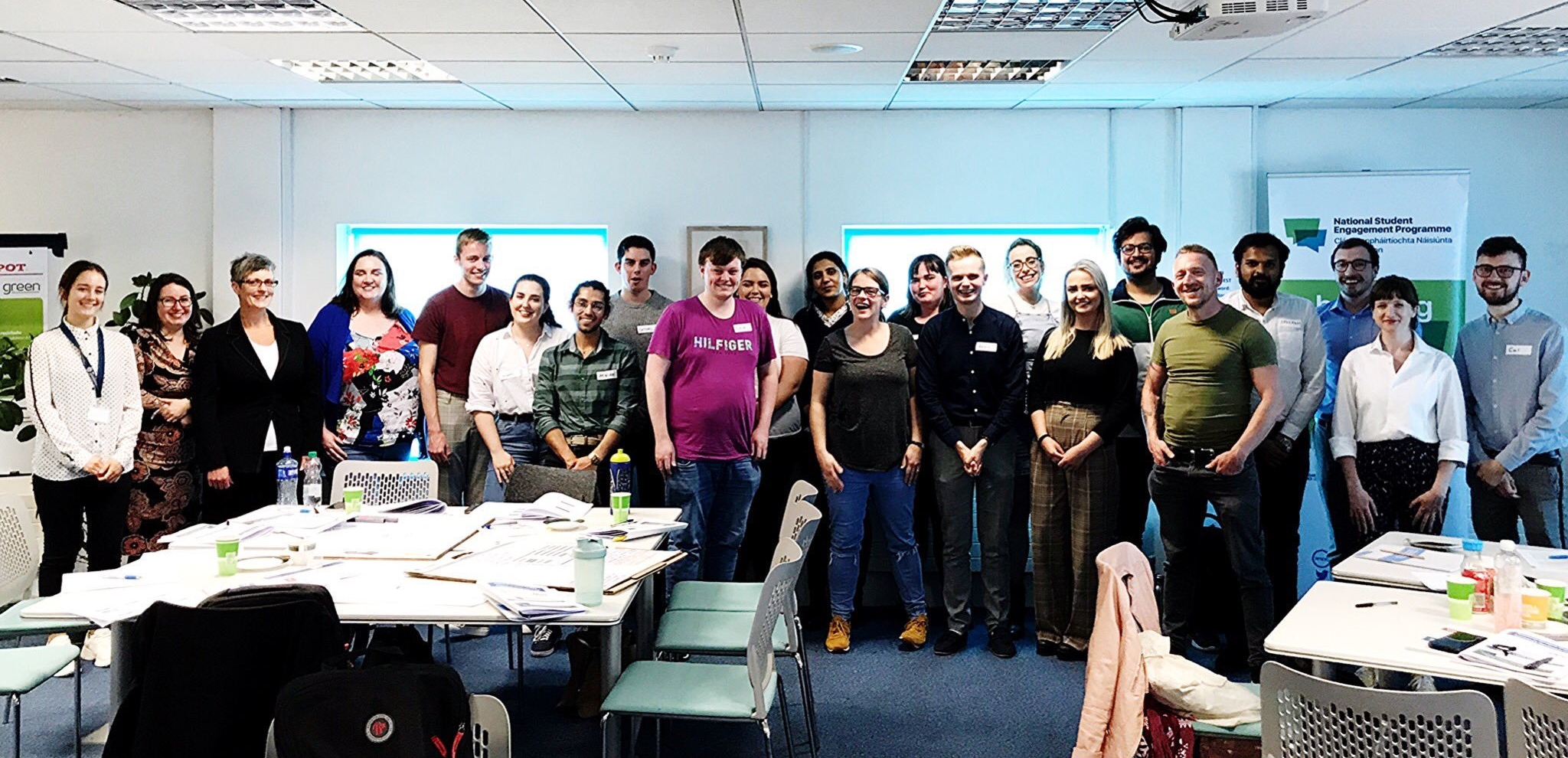 Deadline extended until 6pm, Thursday 14th October 2021. Application form included in link below.
The National Student Quality Assurance Reviewers Pool was established by Quality and Qualifications Ireland (QQI) and the Union of Students in Ireland (USI) in 2017. Since then NStEP has worked to support the pool through our bespoke training programme for reviewers and by allocating students to QQI review panels across higher education. Institutions who are involved in QQI review processes can also request a reviewer from the pool.
The latest call for applications to the pool has now opened. Pool members will receive training from NStEP, QQI and USI on quality assurance in Irish Higher Education and quality review procedures.
The Student QA Reviewer's Pool is made up of students trained to sit on review panels and ensure the student perspective is evident throughout quality assurance in Ireland. As full members of the review panels, the involvement of student reviewers is a crucial and valuable part of the process. Reviewers gain experience and insights in to issues of higher education governance.
Student Reviewers are paid for their time on panels and are reimbursed for expenses.
2021 Applications now open!
To apply please complete the form found here:  Student QA Reviewers Pool Application Form
More information about the role of reviewers can be found below. Please read the guidance below before applying.
Applications will close at 6pm, Thursday 14th October. We welcome applications from higher education students from all backgrounds and studying across all disciplines and levels.
Applicants will be informed whether or not have been successful as quickly as possible. Please note that applications will be decided on the basis of the information you provide in the online form only. There are no interviews for these positions.
If you have any queries, please contact Oisín Hassan at nstepmanager@usi.ie
Student Reviewer Training
The Pool training will be hosted by NStEP, QQI, and USI virtually (via Zoom) on the afternoon of Tuesday 26th October 2021. Applicants are expected to be available for this training.
NStEP has developed the training to support student reviewers to understand the importance of their role in ensuring a high quality system of higher education in Ireland, ultimately benefiting thousands of students. The Union of Students in Ireland (USI) outlines the importance of the student voice and providing effective feedback. Quality & Qualifications Ireland (QQI) takes the reviewers through their roles on review panels, how quality assurance processes operate in Irish higher education, and the impact that it can have. 
About the Pool
Are you interested in enhancing higher education? Are you able to understand and communicate the perspectives of other students? Do you enjoy analysing issues, discussing approaches, and exploring solutions? If yes, then the Student Quality Assurance Reviewers Pool needs you! This role is extremely important to the quality assurance and enhancement of higher education across Ireland. You will have the opportunity to develop your skills, meet staff and students from other colleges, and learn more about how higher education works behind the scenes.
Quality assurance arrangements in Irish higher education include the review of programmes, departments, units and institutions. Reviews are carried out by a panel of experts who review reports, meet with staff and students, and propose recommendations. Students are a very important part of this review panel and contribute to the student experience perspective. Student reviewers should be able to read large reports and identify areas that may impact students. Reviewers should be able to ask questions and work with other panel members to suggest solutions.
Important skills for Reviewers include:
Excellent communication skills
Good time and task management
Critical thinking skills
Good writing skills
Ability to work well in a team
Good command of written and spoken English (IRL, Level 4)
Opportunities are available throughout the academic year to participate on panels, and will be assigned on the basis of your disciplinary background and previous experiences. NStEP endeavours to ensure that Reviewers are given opportunities to enhance their skills throughout the year.
Please consider providing as much detail about these skills and experiences in the application form (see link above). Reviewer applicants will not be invited to interview. Successful applicants will be decided on the written application only.
If you have any queries, please contact Oisín Hassan at nstepmanager@usi.ie